Unique net solves traditional problems
Dimitris Stefanou has been involved in aqua-culture in Greece since 1980. He has lived through many happy days of bountiful harvests and several catastrophic losses due to tears forming large holes in the traditional nets used.
In spite of the the many hours of diving and repairing, in an effort to keep traditional nets sound, all the tears could never be found. The fish farming industry has been facing the same issue with their nets. A reason for not moving the farms offshore. Dimitris's net solves this problem due to it's unique strength of materials.
"Our objective is longevity, no holes, no losses and no diving", says Dimitris Stefanou, the inventor.

The stainless wire net is now available for use after many years of research and development.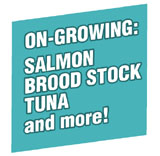 We currently have a 100 mm mesh net for sale, suitable as predator net. It can be used also for on-growing salmon, brood stock, tuna and other species that would grow in this size of mesh.
Our net will keep beaches and fish-farming installations safe, in an environmentally friendly way, by preventing predators from entering the protected areas or being tangled on the net.
Dimitris's innovative design hangs straight below the floats, whether it reaches the sea bed or not. It's unaffected by currents and rough seas.

---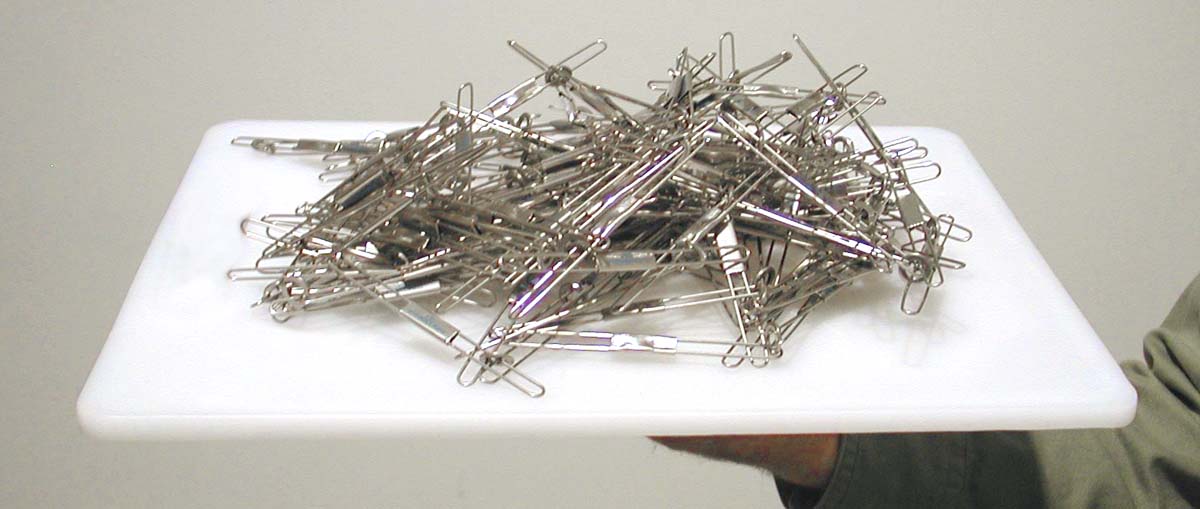 Some of its advantages are:
1. No holes, no inspections, no divers.
2. It won't be cut by predators or rodents.
3. It wont be destroyed by sun or salt, can be stored anywhere in the open.
4. Easy to pressure-wash, no tumblers, no anti-fouling.
5. Negligible water-resistance.
6. Non-porous, hard to foul, shiny finish, very visible, sinks on its own.
7. Predators cannot get tangled on the Dura predator stainless wire net. It hangs straight and stays straight.
8. Makes contact with the seabed everywhere, even in rough seas.
9. No sharp edges. Can be rigged like any net to form any shape.
10. Towing a tuna-cage made with Dura predator stainless wire net will be very easy.
---

Technical Information

• Stainless steel wire 316, Monel, Duplex, Non pitting.
• Hardness: semi-hard
• Thickness: 1.2 mm
• Link lock: 0.4 mm double
• Mesh size: 100 mm
• Weight: 800 grams per square metre
• Strength: 140 kg without breaking
• Flotation needed: 1 kg per linear meter, times depth